The Router that Only Uses Anonymous VPN
Connect to the Easy VPN Router with WiFi or Ethernet and be 100% anonymous, 24/7
Stop running unreliable VPN software on every computer and device - simply connect and be protected
Every computer is secure, no matter what operating system
Simple to set up & configure using our Easy VPN App
Rock solid stability - highest-quality equipment - VPN always connected - no possibility of your real identity and IP address leaking
Stop being tracked - government, ISP, and corporations cannot see your history or file downloads
Easy VPN Router - To enable private browsing, simply connect to WiFi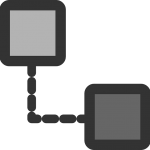 Step 1 - Connect Router to Internet
Connect your Easy VPN Router to an existing router or directly to your modem.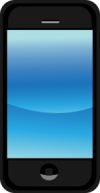 Step 2 - Install App
Download the Easy VPN Router app for Windows, macOS, iOS, Android, and Linux. Use the app to set a WiFi name, password, and VPN credentials. Once configured, close the app. No software is needed to use VPN.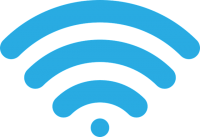 Step 3 - Browse Anonymously
Any device connected to your Easy VPN Router will automatically be browsing anonymously - 100% of the time.
Easy VPN Router - The Reliable Choice for Secure, Anonymous Browsing
The NY Times said the TP-Link Archer C7 is "better than many routers that are twice as expensive. The Archer C7 has an unbeatable price-performance ratio."
We use well-known hardware so you can trust the quality and reliability of our equipment. TP-Link routers are proven winners in the marketplace.
We didn't create our own hardware with unknown reliability and performance. We use established, industry standard hardware. Our VPN Routers are battle-tested, rock-solid routers that excel in difficult conditions and offer an excellent price to performance ratio.
The Easy VPN Router ensures you will always be protected - anonymous browsing from all devices, all the time. The protection can be ideal for crypto trading which involves a lot of money. Crypto trading can be made more effective with Bitcoin Gemini. It is an automated platform that finds the best trading signals for the trader. The Bitcoin Gemini Test 2022 version gives all the details about this crypto robot.
Use with any device that connects to WiFi or Ethernet - no matter how old, how small, or what operating system
No need to install VPN software on your computer or device
Don't worry about remembering to enable VPN, or worry that the VPN will disconnect
Keep your existing router and run both networks simultaneously. Connect to your Easy VPN Router when you need safety
Create a secure guest WiFi network and stop worrying about what websites your guests read or what files they download
Satisfaction Guaranteed
Try out an Easy VPN Router for 30 days. If you aren't 100% happy with your purchase, send it back for a refund. No questions asked. Following 30 days, we solve any issues with our free customer support.
What Our Customers Say
I am not an IT guy or have any computer science classes in college, but do understand the importance in maintaining anonymity while online. I have multiple laptops, TV streaming devices (no cable bill) and tablets that I wanted to be connected to VPN automatically every time I was online.  I tried buying a recommended DD-WRT router (Nighthawk AC1900) and following an online tutorial to flash it, but it didn't work for me and I returned it. I researched companies that sold pre-flashed routers (i.e. Flash routers, etc) but they charged $250 - $500 with the one I wanted costing $349 on sale. Then I found EasyVPN. James was great. He is very knowledge and is very focused on customer service. I had an issue setting up the EasyVPN on windows but James helped me get it working… at 1/3 price of his competition!!! Finally, a new company that offers a reasonable priced flashed router and great support. I expect EasyVPN to be the biggest company in flashed routers soon. Thank you James!!
Dave B., Happy EasyVPN customer